Because social media has such a broad reach, it's a great solution if you're searching for ways to get more subscribers to an existing e-mail list. Some people are reluctant to sign up for e-mail lists because they feel their inboxes are already bombarded with unwanted messages. However, if you try some of the suggestions below, you may see it's easier than you imagined to get more subscribers, simply because you're tapping into a familiar and powerful delivery method.
Make It Simple to Sign Up
The more hoops a person has to jump through to be a subscriber on your e-mail list, the less likely he or she is to fill everything out and send through a completed form. Devote one of the main sections of your Facebook profile to an e-mail form people can review and submit without ever leaving the social media site.
If you prefer other social media websites like Twitter, consider using a shortened link that connects directly to the sign-up form. To avoid making a person feel fatigued after looking at a form that's far too lengthy, only ask for the minimum amount of information needed for your marketing objectives.
Use Social Media to Offer Previews of What's To Come
Before signing up for a new e-mail list, many people want a solid answer to the age-old question, "What's in it for me?" Rely on social media to act as a platform for responding to that natural curiosity. Perhaps e-mail list subscribers will get periodic newsletters about marketing tips you offer for stay-at-home entrepreneurs, or maybe you send out e-books to e-mail list subscribers to advise them about how to take care of their automobiles by using covers.
Whatever the case, social media can offer an excellent way to give subscribers samples of what they'll get by choosing to be a part of your list. Don't miss opportunities to let them know what to expect.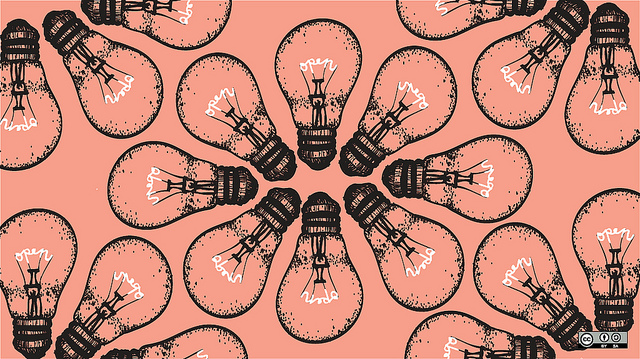 Position Yourself as a Thought Leader
People will be more willing to subscribe to your e-mail list if they view you as someone who has expertise on your chosen subject. Sometimes that doesn't even mean having an unprecedented amount of knowledge, but just being able to dispense what you know in a way that's witty or thought-provoking.
Try to post things on social media that help you develop a reputation as an innovative thinker in your industry. Then, people might want to be subscribers on your e-mail list just so they can have their fingers on the pulse of the latest trends, as seen through your eyes.
Use Social Media as a Launchpad for Online Seminars and Chats
One of the greatest advantages of social media is how it has the power to connect people regardless of geographic distance. You've already learned how it's important to let potential e-mail subscribers know the content distributed through your e-mail list will be of genuine value. However, maybe you're a very charismatic person and feel it won't be possible to convey that unless you speak to people through a webcast or live chat.
Offer those events free of charge to interested persons, and promote them consistently through social media. Later, urge attendees to get more of the same sort of insightful content by signing up for your e-mail list. If applicable, mention how it's easy to unsubscribe if the content is not what a person expected. That creates a low-pressure situation and should make someone feel more comfortable.
An e-mail list could be largely useless unless it's filled with contact information for individuals who can relate to the products or services you offer, and respond favorably. With help from these social media-specific tips, you could make great strides in populating your e-mail list with people who are truly interested in what you have to say and offer.
Image: opensource