I recent visit over to France looking for a holiday home got me thinking… Maybe I should have taken a drone with me!
Having once lived in France the flame still burns inside me for that peaceful rural lifestyle of fine foods, wines, lazy days and going back to what sometimes we forget here in the UK, the simple pleasures of life.
Now there is so much French property for sale that it can be confusing and especially as much of the real estate there are price at such tempting amounts and certainly much lower than what you pay for similar here in the UK. Chose your location is what I say initially and once you have it in your heart the area / towns / villages you want to live in then search online both estate agencies (immobiliers) and private sales (great website is LeBonCoin) and start researching what your money will buy you, also make sure that the property is up to date and if need be check out Sureseal flat roofing.
Now when I got to France on a property searching tour I know I will see mostly property that require modernisation, but also quite a few property that require full renovation from electrics, plumbing, windows to new roofs and supporting walls. In most situations you will be able to view over the property with the naked eye, though with the full renovation projects you will need a third eye as such to view the locations you simply can not reach.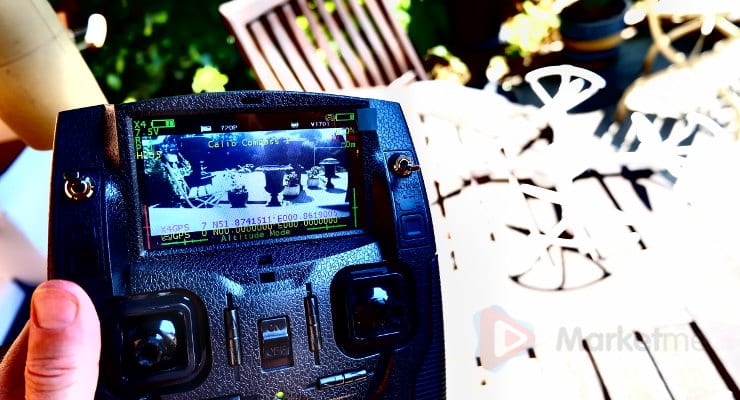 On a very recent tour of property I was with a someone else searching for a second home and they took a drone – Here is why:
Want to study the roof structure in detail? A drone will provide you with a live visual and a close-up visual of the roofing structure.
Gardens / land overgrown? A drone will be able to hovering over land you can not reach and provide you with an aerial view.
Land too vast to wonder around? A drone can quickly run over the land and provide you with a live view of the grounds.
Buying a ruin? What will your views be from the first / second floor will be down to your imagination unless you have a drone that you can fly up to the require height and give you a 360 view of the future views your property will hold!
There are countless other uses of a drone, though if you think about an economical purchase when viewing property for sale and especially those overseas that are likely to need renovation works on then a drone for around £50 will be a wise investment!
What would an ideal drone be that is both economical, easy to use and will capture the footage 'live' and also recorded for me?
The Hubsan X4 H502S offers both live view camera from the controller and also an easy to guide drone that will easily travel the distance of most rural property in France both in height and length over land.
A video review of the product can be seen on Youtube here: