We have always used either those plug in the mains air fresheners or more recently, the  reed diffuser sticks within essential oils. Both these options work well in my mind, nothing amazing unless you plump for the more expensive range (especially for the plug in air fresheners) – You also will have to refill which again can work out more expensive that simply replacing the whole product, rather like some of those old printers you got cheap from retail outlets which the ink cartridges always cost more that the printer itself to replace!
Anyone, back to fine aromas and here I am reviewing the Innoocare Diffuser and the almost onion shaped 300ml Wood Grain model which retails for anything between £18 – £22 on the likes of Amazon.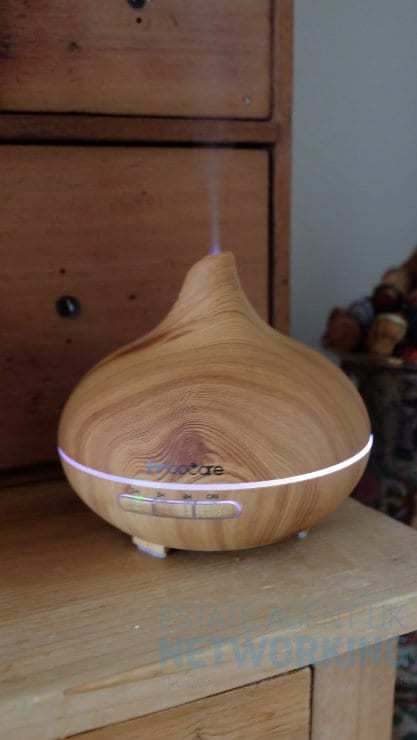 It is such a simple product to use, easy to re-fill with water/oil and button controls will not even confuse the most tech nervous consumer – You can set it to run 1/2/3 hours or continuously where it will run until it is empty and auto shuts off. Not only is the cloud vapour that appears from the top just like from a Tentipi tent with a heating stove in the middle, it also has attractive 7 Colors LED Lights that further attract you to this near silent home air freshener.
Does it work? Yes in deed it does and will easily radiate a large sized room with the required aromas from the oils (can be strong or faint depending on the amount of oil to water ration you use). The design is appealing and many guests ask us about what it is and how much it costs – We have no doubt enlightened many of our friends to Innoocare products!