This G & Tea Cocktail Gift Set from Root7 is designed especially for serving Gin Cocktails.
The set includes one Teapot, two teacups, filter & lid. "Perfect for mixing up and serving a cocktail in style" Quoted from their website.
The teapot is rainbow-tinted borosilicate glass with shining gold patters.
It's hand wash only, size: 800ml 24.2 x 17 x 20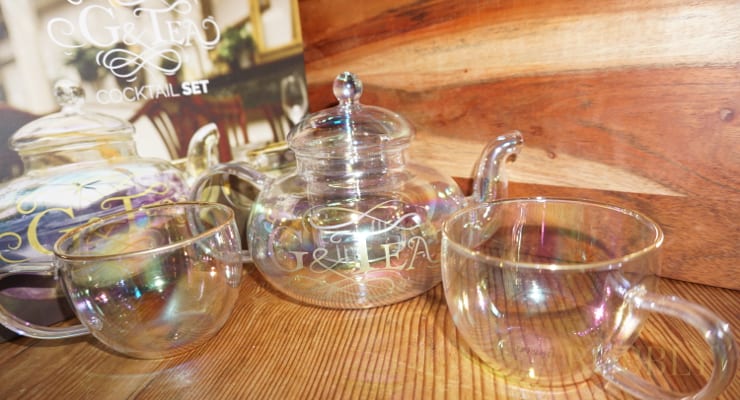 The filter works very well with not allowing anything but the drink through and it's a cool unique way to drink a cocktail.
You can not only have a gin and tonic served from this, here is a suggestion for a gin cocktail: www.glassofbubbly.com/champagne-cocktail-from-a-tea-pot ‎