Another drone from one of the most trusted names in drones and an ideal manufacturer to chose from when looking to be introduced to the world of drones.
The Hubsan H122D X4 Storm is a neatly designed FPV drone that is ideal for racing, its appearance is more that of a racing car over a luxury saloon – Built to last, built for speed and with extras such as carbon fiber frame it is thus compact enough to take some crashes too!
This drone is fast so it will take some getting used to – a drone for open spaces (100m range) where you will get the most enjoyment. It is busy in the air, a little noisy (somewhat like a nippy bumble bee) with a 720P HD camera to enable you to grab decent quality images and video footage.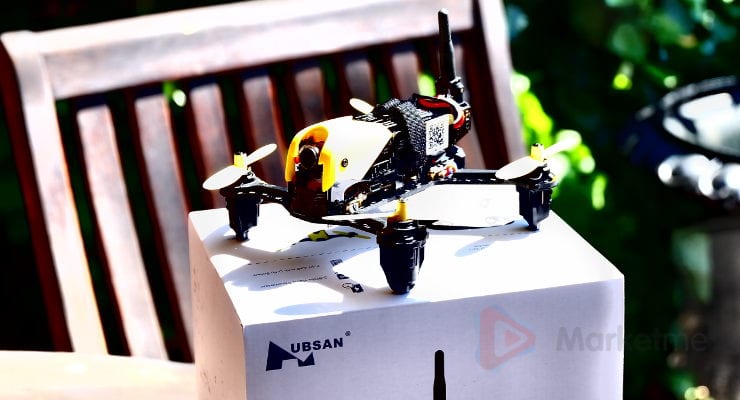 The H122D  size is 112.5 x 111 x 62mm with total weight of 116.5g – It will offer around 6.5 minutes and battery requires a 2.5 hour charge up time. You can purchase the H122D with added LCD display (HS001) and goggles (HV002).
In the box you will get the following:
Hubsan H122D Racing Drone with built-in 720P camera
Transmitter
7.6V 640mAh Li-po Battery
Charger
4 x Blades
Manual
This H122D is a great little quadcopter and ideal for beginners in the world of racing drones – The price point is also good with a range between £70 – £100 (approx £140 for the full package with LCD screen & goggles). Take this drone outside, get used to the controls, set it at a lower speed (different speeds can be chosen) and practice your flying skills whilst upgrading your speed!
Love drones – pop over to Amazon to find out more about Hubsan drones.