Live 360 video streaming, thanks to the social media platforms supporting this media trend, will certainly be a big marketing avenue for worldwide business – If you have something to show, then why not show it 360!
The Insta360 Air is one of the easy to use solutions that is compatible with Android mobile phones and connects via micro USB which is what I need in order to start using live 360 video streaming and to capture 360 images.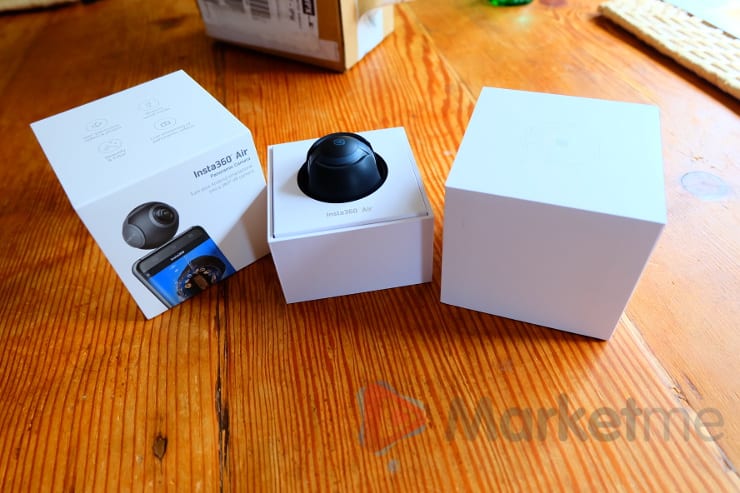 The packaging is neat and small, the Insta360 Air comes within a neat little plastic protective mould which you simply pull it out of and place it back in each and every time you use the camera, that way if it is dropped then it is highly likely it is fully protected and you will not scratch the lenses. The Insta360 Air also comes with a rigid usb connection wire that you can then easily stream live 360 at your office / on your laptop.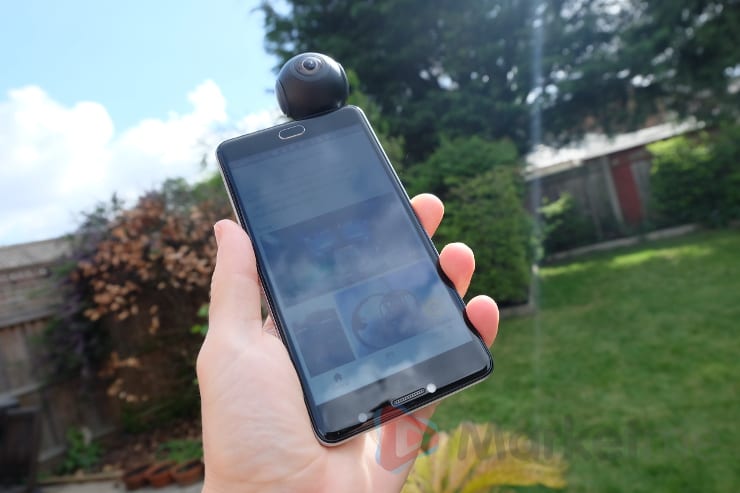 Installation is easy, simply follow the guide and visit the webpage where you will be able to download the necessary software to start using the Insta360 Air – It will install an app on your mobile which will automatically launch when you connect your Insta360 Air or you can open the App in order o play with settings / review your past images / videos.
360 photo taking is easy and of good overall quality with stitching more or less unnoticeable or certainly not enough to upset the overall image. The live streaming works just as easy and delivers an average standard video along with picking up sound also (it will be unprotected to winds so consider that if you are thinking of speaking to camera). I live streamed to Facebook (you can choose within the software to stream to your timeline or any of the pages with you are admin to which is a good addition). Image quality was certainly better over video quality, though I was streaming in the middle of the countryside with weak signal and doing so live and 360 so I suppose I should not expect HD standards.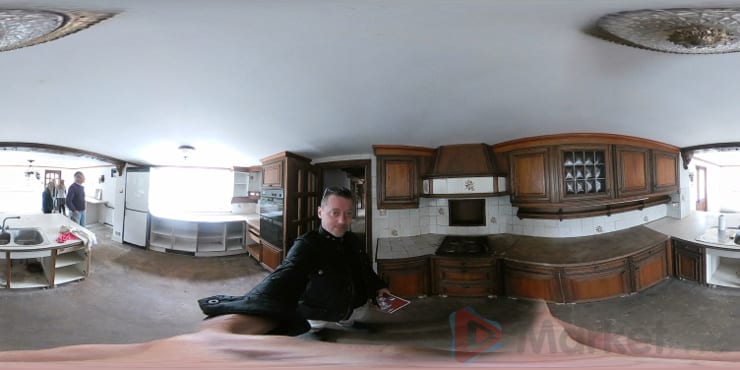 All in all, a great little, easy to use and transport, 360 live streaming video. Easy to use App. The Insta360 Air looks the part and easily attached to your mobile device without it looking out of place and weighs next to nothing so easy to use your mobile as a live streaming video camera.
Video using the Insta360 Air that I took whilst I visited a vineyard in England – Here you will see video quality and how mic picks up the slight wind we had: https://www.facebook.com/houseforsale/videos/vb.703772707/10155251936107708