It's Time To Celebrate World Jerky Day
One of the best days of the year for meat lovers, World Jerky Day takes place on the 12th of June this year 2022 and Jack Link's is ready and waiting for you.
For the lovers and newcomers of Jerky, Jack Link's has released a special limited edition Jerky Sauce, which to be honest shouldn't be limited.
It livens up the taste buds with its tropical sweetness and fresh spice with a zingy touch, the blend between the two works in an unspoken harmony, with flavours of pineapple, mango, lychee, garlic, shallot, red jalapeño, red pepper, tomato, ginger, salt, spirit vinegar and organic honey, could you ask for anything more? What a blend of flavours, but don't just take my word, try it for yourself.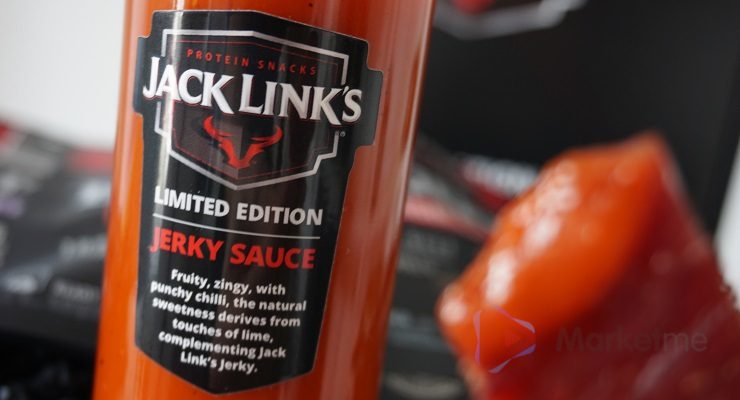 Jack Link's is the UK's favorite Jerky, being named the best-tasting jerky on the market.
Try their Original, but if that isn't hot enough for you, then try their Sweet & Hot or Teriyaki Jerky, to see if that 'meats' you're Jerky needs, they also have many more options available on their website. Each 25g packs only cost £1.75, containing only 80 calories per serving, these packs make it so easy to take them with you everywhere you go, a perfect boost for the mid-day hump or a fantastic reward for accomplishing your goals, anytime, anywhere, Jack Link's can be with, easily stored in your pocket or bag.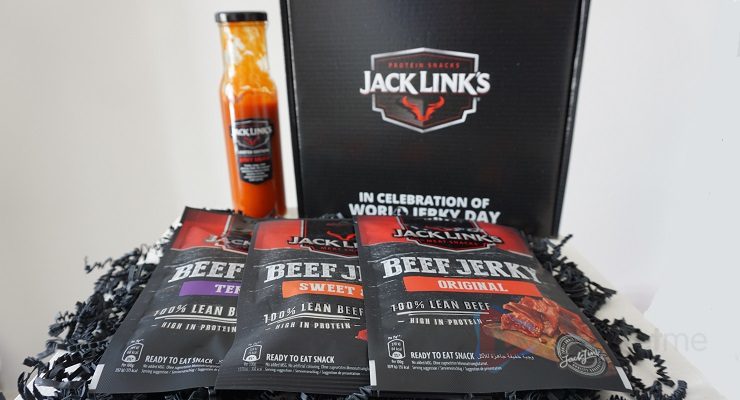 To get involved in the action this World Jerky Day, Jack Link's will be surprising more than 20,000 Brits with free samples of the best Beef Jerky available in the UK market.
The brand is also offering Brits the chance to win a bespoke box containing the full Jack Link's Jerky range, as well as a limited-edition sauce to pair.