The Game of Thrones Stark Shield Backpack is a neat product and an ideal addition to anyone collector of memorabilia from this popular TV series. It turns what is the House Stark infantry shield into a very useful backpack that will easily hold many of your flat items such as laptops, books, folders etc. It is sized at just over 51cm x 51cm and fairly lightweight at approx 1.35 kg.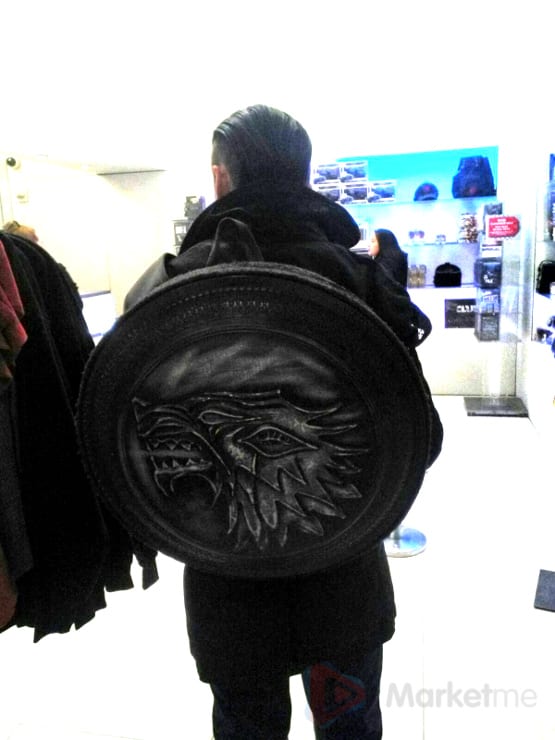 Upon closer inspection the shield itself carries the familiar direwolf and is made from a hardened plastic, the well made padded and adjustable baldric also carries an imprinted direwolf and has a brass clasp for adjustment to your size requirements. A zip around the edge enables you to open up the shield where you can then place within two pockets items such as tablets, laptops, folders etc and there is also a key clasp. You can also place the likes of clothing inside also, though I do not recommend anything too bulky! If you are not carrying the shield on your back then there is also a handle to enable you to carry the item.
Overall, the item is well made and does not come across as 'cheap', though possibly slightly expensive for what it is you are satisfied nonetheless that you are receiving a genuine Game of Thrones piece of merchandise.
Written by: Oliver Walkey – @DinosaurnamUK