I've never been the biggest lover of hot drinks, I don't like coffee and I never really got into tea, but these Saicho Cold Brewed Sparkling Teas have made me fall in love with a different version of tea.
Created by SaichoDrinks.com each bottle they produce is from a different country, each displaying its own aromas and flavours, but all delivering that glorious relaxing fizzy taste, silky and smooth on the palate, relaxing and calming you, they help relieve some of the stress which would otherwise be bringing you down.
This company was created by now husband and wife team, Charlie and Natalie, who met each other whilst studying PhDs in Food Science. Charlie loves Wine and Food pairing, but Natalie can't drink alcohol of any kind, so Saicho was born from the desire for Charlie to share the experiences of Wine and Food with Natalie and from Natalie not wanting to miss out on the experiences Charlie wanted to she with her.
When you think of Cold Brewed Tea, you can't compare it to normal hot tea, the flavours and aromas are more delicate, enhanced, rich, and balanced, edging more towards a Sparkling Wine over Hot Tea. Considering that at least 90% of the bottle is made from grapes, it makes sense that these Saicho teas can pair wonderfully with food and even find their way into Cocktails, with them having an entire page dedicated to showcasing how their Sparkling Teas can be enjoyed.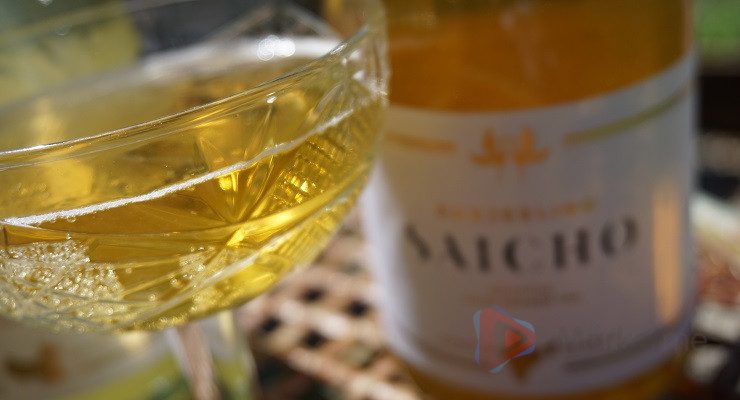 The name Saicho isn't just a random word, or even two names put together, this word is a name, backing back to 805, Saicho was a real person, he had just returned to his homeland of Japan after a long Buddhist retreat in Tang China, and with him the knowledge of a strange and exotic drink that the Chinese monks would use to prolong and enhance their lengthy meditation sessions, but as well as knowledge, he brought back with him the source of this mysterious drink – tea seeds which he would plant in Japan.
Saicho would then found his own Tendai school of Buddhism, but tea seeds don't grow overnight, it would take 5 years before the seeds grow into trees before they were ready.
The crowning moment tea in Japan came when The Emperor Saga visited Saicho's Sofukufi temple, he was presented with a cup of tea and indefinitely fell in love with the creation, he would then order the planting of tea seeds across the provinces of Japan, helping to further the spread of tea and allowing more people to fall in love with it, like he did all those years ago.
Back to the company Saicho, they only use single-origin tea, hand-picked, cold brewing for 24 hours, finely balanced by a hint of sweetness and dash of acidity and finished with a touch of sparkling to enhance those flavours.
Saicho – Jasmine – From China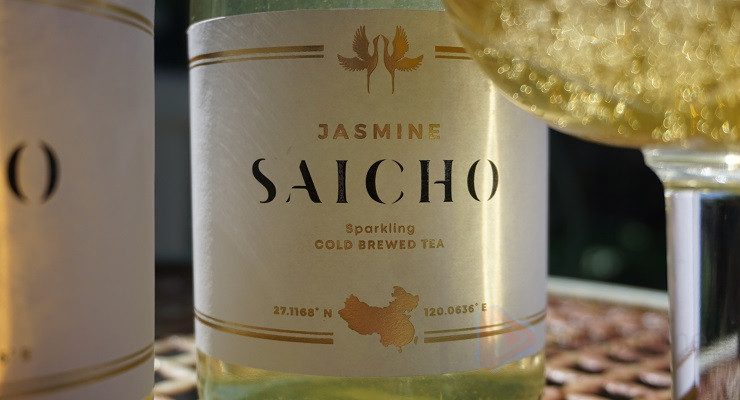 Scented with Jasmine blossoms, this green tea from Fuding, in Fujian province, China, has a delicate floral aroma and notes of apple sherbet, lychee and vanilla, making it a refreshing aperitif.
Pairs well with Spicy Asian Salads.
Tasting Notes
Aroma – "Young notes of crispt green apples, lychee, vanilla and a bouquet of flowers on the aroma."
Flavour – "Fresh lychee, green apples flesh, hints of subtle sweet lime with white floral notes on the palate."
Saicho – Darjeeling – From India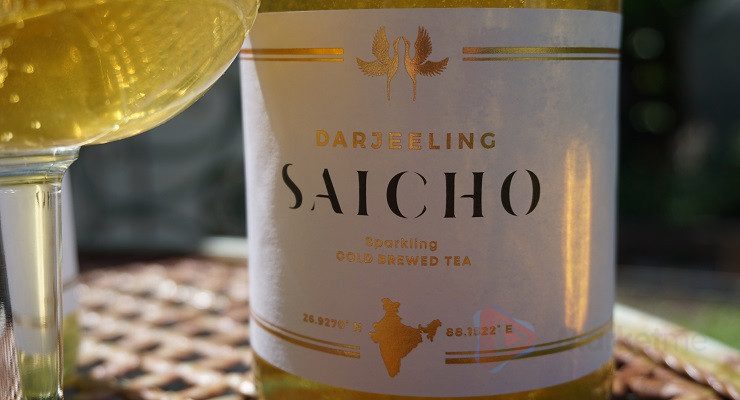 This black tea was grown in the foothills of the Himalayas in Darjeeling, India. Harvested in the summer to develop its unique Darjeeling muscatel flavour, the tea has notes of mandarin, ginger and wood spice and gentle, dry tannins.
Pairs Well with Grilled Meats or Lasagne.
Tasting Notes
Aroma – "Fresh and vibrant herbal tea aromas, twigs and ginger notes as well."
Flavour – "Refreshing Bubbly tea, interesting hybrid of tea and fizz, young and expensive, hints of sweeter spices, ginger and mandarin. The Sparkling part is subtle, adding to the taste experience rather than trying to take over."
Saicho – Hojicha – From Japan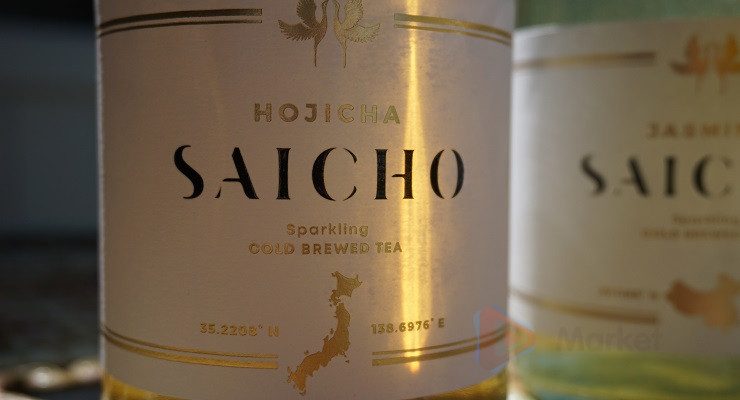 Originating in Kyoto in the 1920s as a way of utilising leftover leaves, stems, stalks and twigs, Hpjich is a toasted green tea from Japan. The tea has a deep umami character and notes of nori seaweed, roasted hazelnut and delicate smoke, with dry and woody tannins.
Tasting Notes
Aroma – "Roasted hazelnuts and nori seaweed sheets on the aroma."
Flavour – "Flavours consist of nori seaweed sheets, roasted hazelnuts and dark oak wood."