The Perfect Bake Off Box Set – Ready, Set, Bake Off
Christmas is coming up and this could be a great gift for any baker or lover of The Great British Bake Off, they have a unique selection of gifts perfect for budding and experienced bakers alike.
From a kit to create your own Christmas cake extravaganza to bundles of premium baking equipment to suit different budgets, take a look here.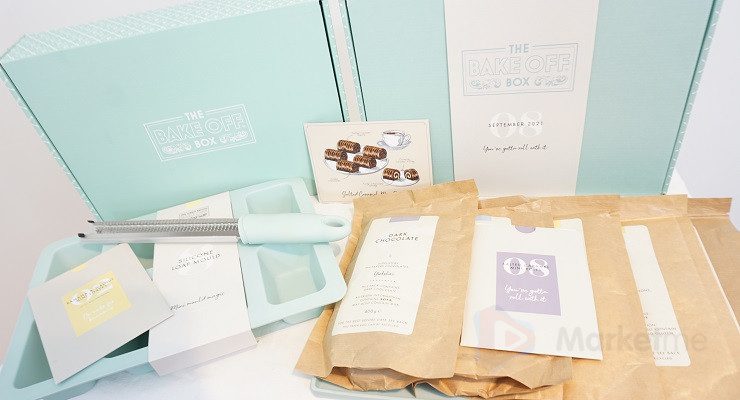 Many love watching The Great British Bake Off on TV and I'm sure it's inspired many to learn how to bake, this Christmas why not give your favourite baker a gift that they'll love, help them with new equipment and recipes from The Bake Off Box.
Every month they can send you a recipe to bake at home, specially developed by a team of baking experts who work with the judges to devise the challenges for the show. They have spent months selecting ingredients and testing recipes so that everyone, from complete novices to star bakers, can set themselves their own Bake Off challenge.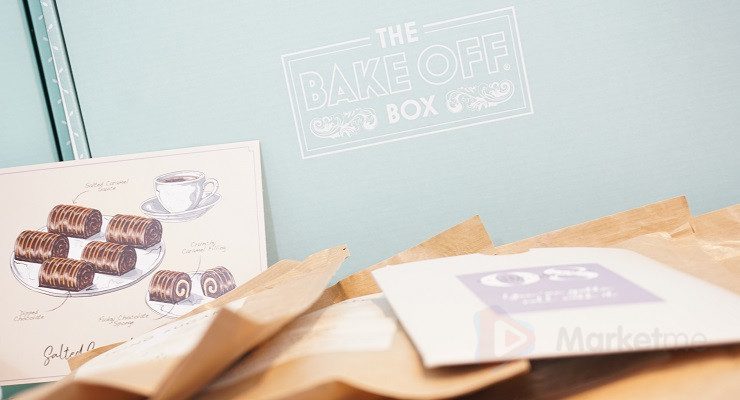 We've got their Salted Caramel Mini Rolls Kit, which is the 8th box of this year, it includes a nicely put together Ingredient Booklet, an Illustrated Postcard/Picture, Cocoa Powder, Flour, Caster Sugar, Dark Chocolate, Icing Sugar, a Silicone Baking Matt and a piping bag.
We also got their Grate Bundle set this set comes with a Long-Handled Zester and Silicone Mini Loaf Mould. It does include another nicely put together Ingredient Booklet, in this case, Banana & Walnut Mini Loaves with buttercream, but no ingredients.
I'm looking forward to baking these Salted Caramel Mini Rolls, it'll be interesting to see how easy it will be to bake a recipe from The Bake Off Box.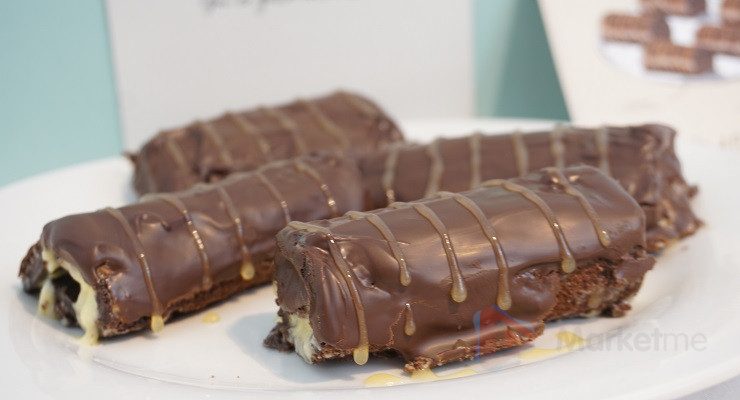 The average baker might very well get frustrated with trying to perfect this recipe, it is definitely not a beginners box set, it's for the skilled baker, but you still need to get your own ingredients to fill in the gaps, like eggs, cream and butter, along with some of your own equipment, the box gives you most of the ingredients and some of the equipment.
Tasting Notes "A big array of sweet flavours, soft chocolate combined with, dark cocoa powder, buttercream and caramel, for the people with a very sweet tooth."
When you get the box, it starts out great, you're excited to open the nicely presented box, you find inside an array of ingredients and some equipment, but when you start reading deeper, you find you need to provide some of your own ingredients and equipment, you could say that it makes sense that you don't get fresh ingredients, but at the same time, HelloFresh delivers fresh ingredients in a recipe box to your door.
It's a good idea, but one that is carried through because of its name, thanks to the popular TV show, The Great British Bake Off, but the box itself is just called The Bake Off Box, it looks nice, just don't expect everything you need to be in it.