What To Think Of When Choosing The Best Web Designer
In this day and age, all businesses with ambition will have websites. The online world is taking over, so we have to make sure that we're operating on a digital scale. Businesses will be judged on whether they have a good online presence whether you like it or not, so you may as well put some effort into this kind of thing. The chances are that you're going to need a good web designer to help you out. Here are a few ways you can find the best one for you and your business:
What Are Their Qualities And Experiences
You'll obviously want the best possible option. To do this, you might have to ask around. You could also check out their portfolio or their reviews and testimonials. Each designer will have different qualities, so it's up to you to find the one that fits you perfectly.
What Field Are They Typically Working In?
While a designer will typically be a jack of all trades, the chances are that they'll be more gifted in one area than in some others. They might not be aware of what you do or how to get the best out of your field. Make sure you find a designer that has done something similar to what you're looking for.
Do You Want To Pay Monthly Or All Upfront?
Different web designers offer different ways of paying and working. You could get a one-off service where you're given a site and it's yours to play with from then on. Or, you could have a monthly setup where you pay each month and have a lot more features – constant maintenance being on. Here are some of the pros and cons of each below: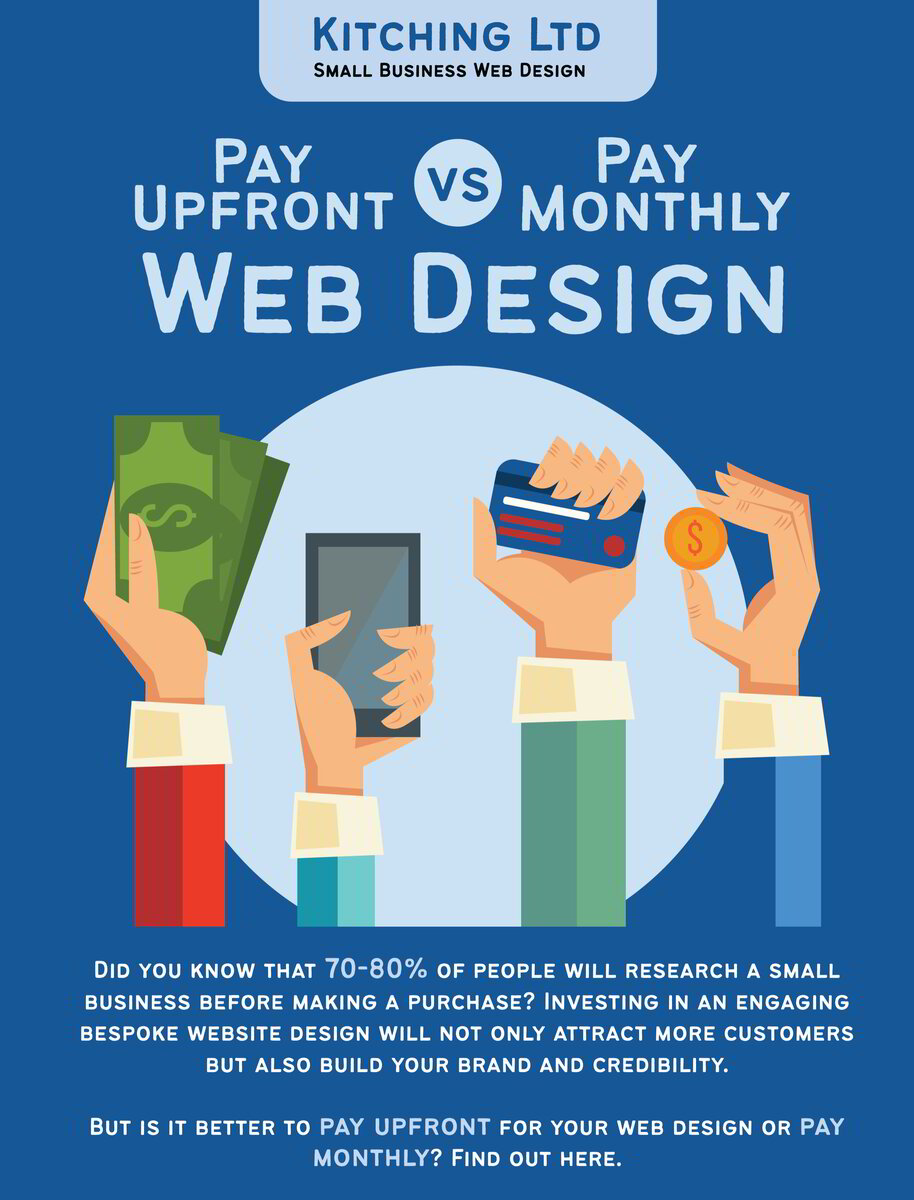 Infographic designed by: Kitching Ltd