AVANTEK Wireless Doorbell
The AVANTEK Wireless Doorbell is the kind of item you didn't know you needed until you have it.
It comes with a doorbell, 2 plugs, 2 screws, 1 adhesive patch for easy installation of transmitter and the instructions.
Right from the start it's very simply to set up, with instructions that are easy to follow, you could have it operational in just a couple of minutes.
Simply plug the receivers into your power sockets, press and hold the volume button on the receiver for 3 seconds to enter pairing mode (the indicator will blink), press the transmitter and the receiver will chime "ding dong" to indicate the pairing is complete.
You'll have 52 melodies to choose from with 5 different volume levels.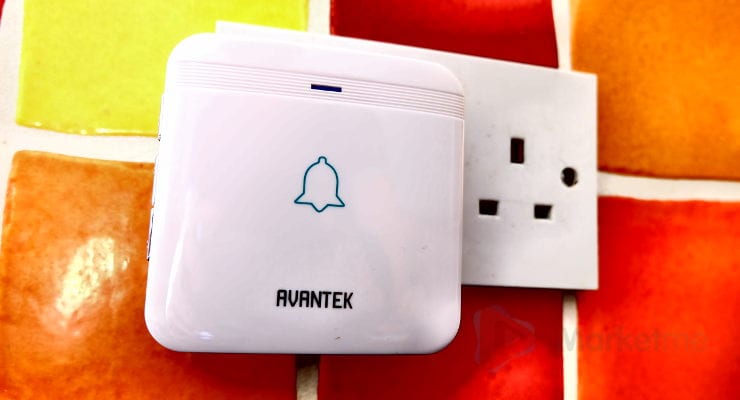 It can easily be heard from outside and if you plug one of the plugs in upstairs you'll never miss another delivery from your postman!
You can choose to use the adhesive patch to set up your doorbell or you can screw it in with the screws provided.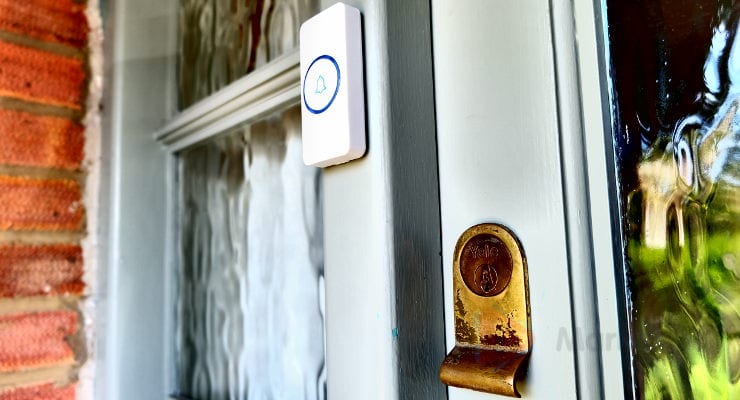 The doorbell is dust and water proof with working temperatures from -20 °C to 60 °C
It uses a CR2032 lithium battery that boasts a 3-year maximum lifespan.