Is Cable Guys the new way to display your gaming controllers?
Cable Guys have a wide selection of video games and movie characters to choose from, such as Buzz Lightyear, Claptrap, Sonic, Iron Man Spiderman and many more.
Cable Guys is a interesting way to hold your phone or gaming controller
Placing this guy next to my PlayStation and putting my PS4 controller in his hands adds a new element to my gaming set up, I can not wait to get Call of Duty Modern Warfare on October 25th and play while this guy stands guard waiting to hold the controller for me.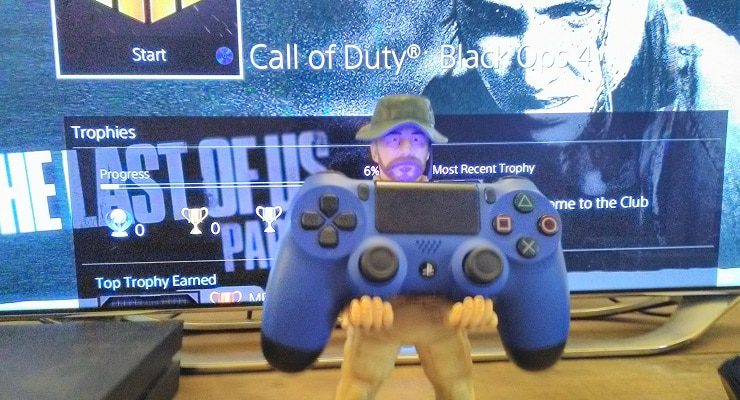 Each Cable Guy comes with a 2M Micro USB Cable.
On the back of the box, there are custom written instructions that were very enjoyable to read.
BOOM!! Unbox your soldier
Find a safe spot for him to take cover
Place your tactical accessories in the Captain's arms
Now that battle is over, relax and admire your hero (why not unroll that long cable too)
If I'm not downstairs gaming I'm upstairs at my desk on my computer and I've got to say that Captain Price has been a very welcome guest, my phone sits at a perfect angle for me to do my work and watch some videos on YouTube at the same time.
Let's take a look at the item it's self.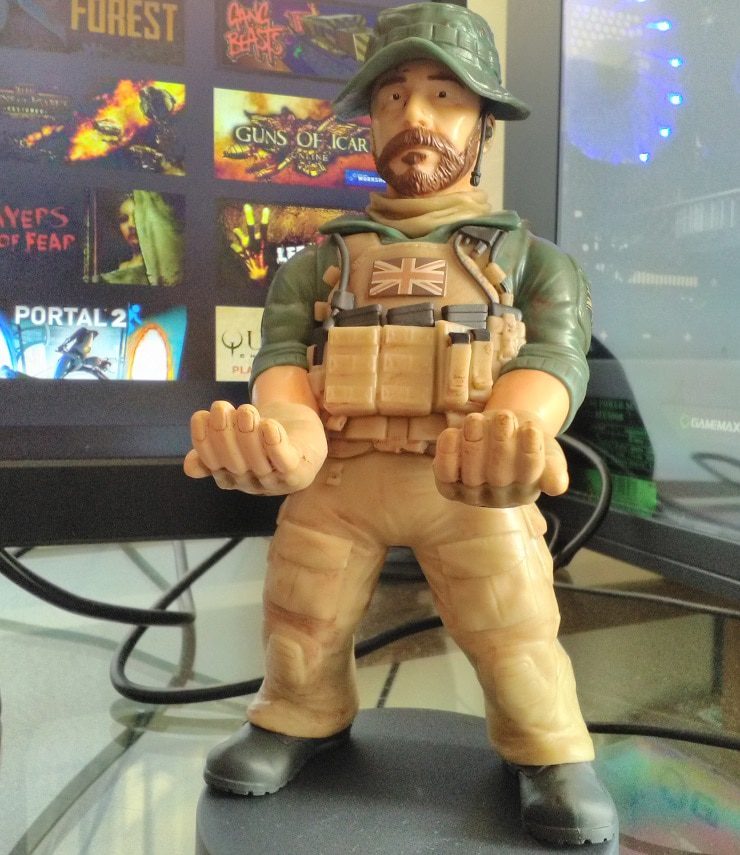 The arms are not adjustable, so you can only place your phone or controller at one angle, but I don't think that will be a big issue for anyone, you can see that it is a mass produced item, the paintwork will vary from Cable Guy to Cable Guy, for example on my Captain Price you can see a little drop of black paint has landed just under his eye on the left side of his face.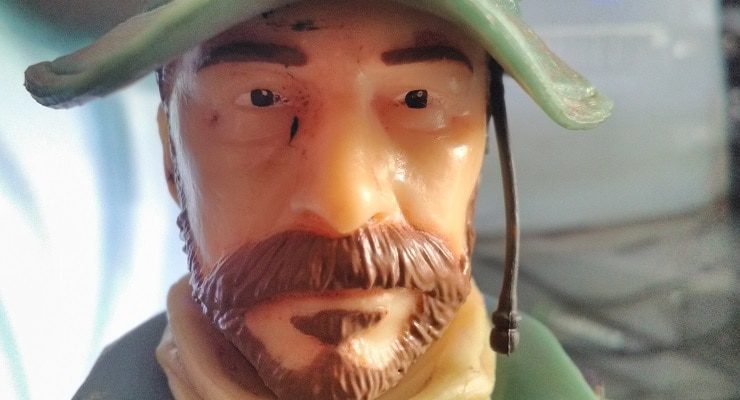 Although not of the highest quality, they are fun, very useful and they do look good while holding a controller, it would make a nice addition to anyones gaming collection.