The PC Is Beast And It's Not Badly Priced
This Fierce APACHE Gaming PC came pre-built and comes with the following:
Intel Core i5 8500. with the price tag of around £180 it is powerful for gaming with 6 Cores and 6 Threads.
1TB Hard Drive. Although it is twice as much as the XboxOne and PS4 originally had when they came out, you might find yourself low on space at times, but this is only if you don't delete the games that you've finished playing.
It all really depends on the games you play, If you play all the triple A titles like Grand Theft Auto 5, it will take a big chunk out of your storage. Just for example, Star Wars Battlefront will take around 50GB and Battlefield 1 will take around 80GB, but if you want a gaming PC to try out all it's small indie titles then you'll be 100% fine. 
A the end of the day you can always add an extra hard drive if you need it in the future.
8GB of 2666MHz DDR4 RAM / Memory. 8GB is it enough? Yes. 8GB of ram will allow you to play any games on the market today with no problems.
Getting 16GB will allow you to run games better and future proof your PC, but it's not needed right now.
The two most important things to get in a Gaming PC is a processor and a graphics card
NVIDIA GeForce GTX 1050 Ti 4GB. You can go for NVIDIA or AMD, they are your two best options, people will argue which one is best, but at the end of the day they both do the same job. I went for NVIDIA as my friends had NVIDIA graphics cards, but I could have easily gone for an AMD card.
My graphics card, the GTX 1050 Ti is probably the lowest card I would recommend buying.
The list is from best down:
Geforce Gtx 1080 Ti 11GB – £650 (offer prices)
Geforce Gtx 1080 8GB – £450
GeForce GTX 1070 8GB – £370-£410 (offer prices)
GeForce GTX 1060 6GB – £260-£300 (offer prices)
GeForce GTX 10603GB £185 (offer prices)
GeForce GTX 1050 Ti 4GB £154 (offer prices)
GeForce GTX 1050 2GB £126 (offer prices)
I selected the lowest prices I saw on Amazon, most of them were on offer.
If you bought the Geforce Gtx 1080 Ti 11GB you'll probably be set for the next 10 years, but with a price of approx £650 it might be out of most peoples price range.
My friends recommended the GeForce GTX 1060 6GB as it's a safer long term option than the GeForce GTX 1050 Ti.
I would recommended the GTX 1060 6GB as well as I believe it will do the job for the next few years.
The difference between the 1060 6GB and 3GB isn't a tremendous amount, but with only 3GB of VRAM, this card may go out of date faster than the 1050 Ti with it's 4GB of VRAM, as more games are requiring 3GB or more.
The newer the card you buy the better your frame rate
I wouldn't recommend the GTX 1050 2Gb as I don't believe it can cut running the newest triple a titles, if you are just going to play the indie games then maybe, but you might need to upgrade in a years time.
As I've said the GTX 1050 Ti is the lowest card I can recommend, It hit's 60fps on Fornite and runs GTA5 smoothly on high settings, Star Wars Battlefront ran fine as well for me, I haven't yet played any games that have released this year, although I know my PC will be able to play them.
Worst case I would have to turn my settings down to medium.
The highest Minimum System Requirements I've seen is Jurassic World Evolution with a NVIDIA GeForce GTX 1050.
I personally believe that this card will last me for the next two years at least.
I'm not too sure about the 1060 3GB, it will give you better frame rate than the 1050 Ti, but it lacks in VRAM, so I'm not too sure what to say about this one, I wouldn't recommend it.
The 1060 6GB is a for sure a Graphics Card I can recommend, It will hit 60fps and will run games very well, if you can afford it then get it as you'll be safe for easily the next 2 to 3 years, don't quote me, but I would say 4 years until you might need to upgrade (but i'm no expert).
From here on, the GTX 1070, the GTX 1080 and the GTX 1080 Ti are just beasts at this point, you'll be safe for sure with these, I haven't done any research on these cards as they are out of my price range, but if they are in yours, then just remember the more money you spend on a  Graphics Card the better it will be.
Try and get a Graphics Card and processor that are on the same level, don't get a 1080 Ti and then a Intel Core i3-2130
Gigabyte H310M S2H Motherboard. I don't know much about Motherboards, as long as they can fit everything you need in, that's fine by me.
GameMax Centauri Black Case/Blue Fans. The case itself is slick with a side window so you can see inside, this PC came with two fans inside, one with blue LED's.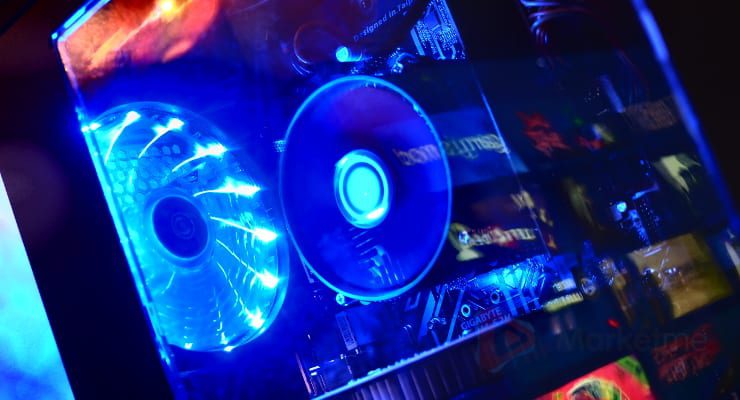 HDMI, USB3.
Wi – Fi. Not all Gaming PC's come with wifi, some do, some don't, is it important to have wifi built in, yes and no, It depends on your internet, when I play games online I sometimes experience lag at times and when I chat on Discord with my friends, I sometimes cut out while talking.
I would recommend getting a Powerline Adapter, to allow you faster internet, It would set you back £25, so you might want to add that on to the final price.
Windows 10 Installed. If you can get Windows 10 Installed it would be a good thing, it makes it simple, no worry's or long installs.
If you search Windows 10 on Google  you can find some for £10 to £20 from 3rd party sites, if you wanted to buy windows 10 from the official website it would set you back £120.
Most pre-built PC's will add around £100 on for windows 10, so if you wanted to buy pre-built without it, you could save yourself a bit of money by buying a cheaper version.
Keyboard and Mouse. The mouse has two side buttons and changes colors every couple of seconds, (Blue, Yellow, Purple, Cyan, White)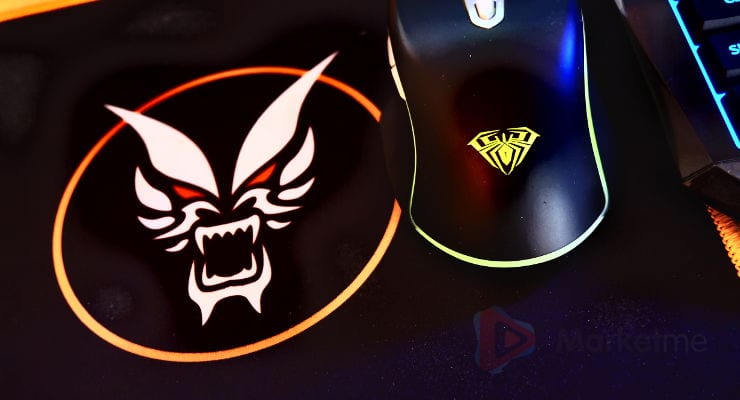 The Keyboard doesn't change color, it stays dark blue until you turn off the PC, unlike the mouse, unfortunately the colors on the mouse don't turn off when the PC is turned off, and there's no off button on the mouse.
The Keyboard buttons feel mushy when you push them down, one big down size to the keyboard is that you can only press 2-3 buttons at a time.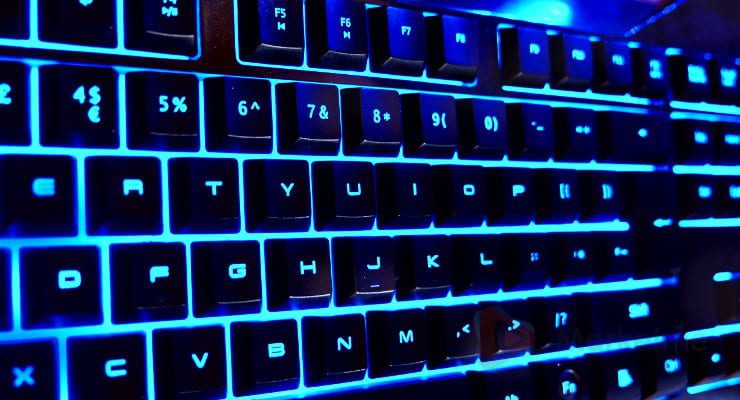 You also get a Black, Orange and White mouse pad with a creatures face on it, the size of the mouse pad is good, but it depends on your set up and preference on whether you like it of not , some people have mouse pads that sit their keyboards on.
21.5-Inch Monitor. 21.5 inch's is a big enough screen to play on but wouldn't recommend any smaller, 24 inch is a better choice but 21.5 inch is still great.
Gaming Headset. The Headset comes with a microphone which I believe works fine as I've had no complaints from my friends, they are not the most comfortable as my ear's hurt more often than not when I take them off after playing for a couple of hours.
The Headset is probably the first thing I will upgrade as comfort is important when gaming.
As this is a bundle you do have to compromise on the accessories. 
3 Year Warranty. A warranty is always a bonus 🙂
Here is the list of parts again.
Intel Core i5 8500, 

1TB Hard Drive,

8GB of 2666MHz DDR4 RAM / Memory,

NVIDIA GeForce GTX 1050 Ti 4GB,

Gigabyte H310M S2H Motherboard,

GameMax Centauri Black Case/Blue Fans,

HDMI, USB3,

Wi – Fi,

Windows 10 Installed,

Keyboard and Mouse,

21.5-Inch Monitor,

Gaming Headset,

3 Year Warranty
The PC was easy to set up
I'm not an expert on PC's, I've done a lot of research to find the best parts for my price range, but I still don't know that much.
My friends helped a lot with advising me on different parts and explaining what parts are important and what they do.
I can't really tell you much about the Keyboard, Mouse and Headset as I've done no research on them, my friends tell me that they are bad and if I upgraded I would see a considerable difference but as for now I can live with them.
If you get serious in PC gaming then you will want to upgrade the Keyboard, Mouse and Headset.
I got the PC for £810 on Amazon,  it's currently available for £836 (with the price going up each day), this is a offer price, the total amount is £1,026, which at that price seems a bit high, this PC should be priced around £800-£900, I wouldn't spend any more than £850 on this PC myself.
For the current price this is a good bundle, the PC it's self is fast and plays games very well, the screen is a good size the keyboard looks cool, the mouse is decent and the headset is acceptable.
If you're interested in getting a review for any gaming or gadget items please feel free to email me at [email protected]
Follow me on Twitter @DinosaurmanUK