Creative kids will love building new designs with this 52-Piece Super Colour Magnetic Construction Set from the Geomag range. You can create 2D or 3D designs by using the magnetic balls and rods to make any shape, then slot in the panels, for example, building a house.
There is an instruction leaflet with 7 different model designs to get you started. Completing these will give you the basic skills to then be able to create anything you want. We found the storage boxes to keep the rods and spheres in were a great addition.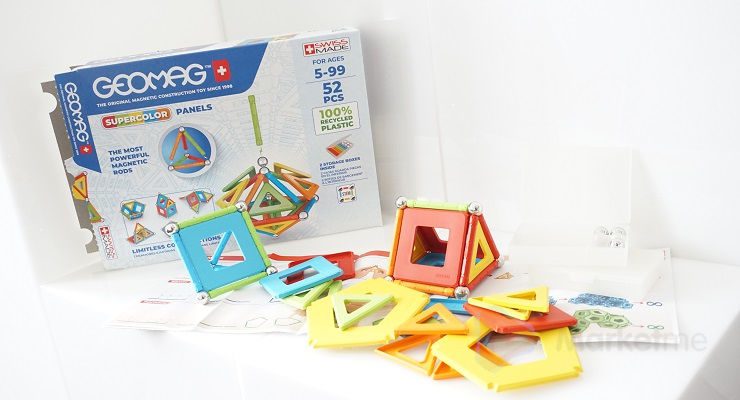 Inside the box, children will discover:
16x spheres
16x magnetic rods
10x triangle pieces
8x square pieces
2x pentagon panel panels
This set is designed for children 5 and up as the panels can be a little tricky for little hands to insert. It is great for those who love puzzles, the magnetic rods and metal balls can be combined together in so many ways that it helps children learn about magnetism, physics, engineering, maths, and imaginative play. It will also provide hours of fun for adults too!
Geomag Super Color Magnetic Construction Set – 52pc £29.99 from The Toy Shop.