How to Make Your Own Social Media Wall?
More and more companies are using a social media wall to share updates in their offices, shops, restaurants, at events, and elsewhere. A social media wall lets businesses show several streams from different networks all on one screen. They can select from which networks they want to show messages, photos, videos, follows, likes and other updates. It is a unique and fun way for visitors, customers and employees to get more engaged with the company and its social media.

Why should I use a social media wall?
A social media wall is an attractive way to increase engagement with online and offline audiences. Using a social media wall has a positive effect on customer reach. Customers and potential customers will get more involved on social networks when they join the conversation, check in at the company and mention the organization on Facebook or Twitter. Also, employees will get motivated when they see social media on display.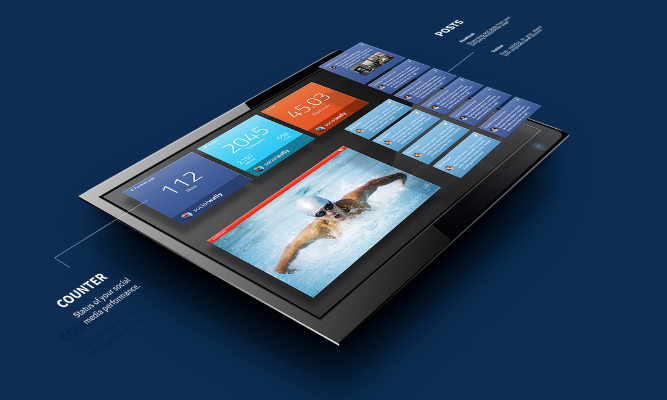 How do I create a social media wall?
There are many ways to build a social media wall. We are going to explain how to create a SocialWally (http://www.socialwally.com). It's very easy. By following these four steps, the wall will be ready within five minutes:
– Customize the look of your social media wall by choosing background and header colors, and adding the logo of your company.
– Add and edit content by choosing several social networks. If you want to broadcast other streams to the wall, edit the layout by simply choosing and adding other networks to your screen. The space and size of each stream on the wall is also editable.
– Preview the SocialWally layout, and check out what it looks like.
– All that's necessary is an HD-screen and the browser of a computer. Create a screen code, and publish the SocialWally! Next, display the social media streams from your company live.
SocialWally does not require a big investment. Try it free for the first 30 days!