"So, where have you left the spare set of keys just in case we have to pop round to check something?"
"They are under the larger flower pot next to the front door… "  Sounds familiar?
Security is of upmost importance these days especially where we now frequently let out property on short term lets and require an easy to use yet safe system for key security. The growth of usage of web platforms such as AirBNB have really seen an increase in the independence of second home owners in renting out property that will of course include, especially for overseas property, the need for getting keys to new guests. A simple solution and one that I have myself seen many times is the key safe with pin pad where keys are securely locked with a mini safe externally and new guests can simply type in a given code to unlock and release the property keys.
Keysafe is one of the most recognised brands used in the UK with a LPS 1175 : Issue 6, Security Rating 1, LPCB certificate number 1062a security rating which literally means it has gone through detailed and rigorous tests to resist forced opening. The KeySafe Consumer 500 is recognised by the many insurance companies and also by Secured by Design's Police Preferred Specifications. Lastly, the unit comes with a 5 year guarantee against manufacturing faults when installed.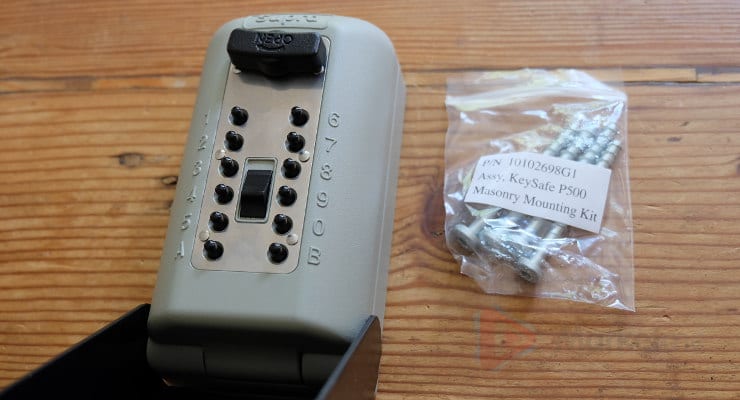 The unit itself is quite weighty (1,710g) thus feels very solid and secure giving you confidence that it will be secure to hold important objects such as your keys! It is fairly small in design with dimensions being 149.35mm (5 7/8″) 81.03mm (3 3/16″) 63.5mm (2 1/2″) and comes with 4 x masonry screws (T30 screwdriver required).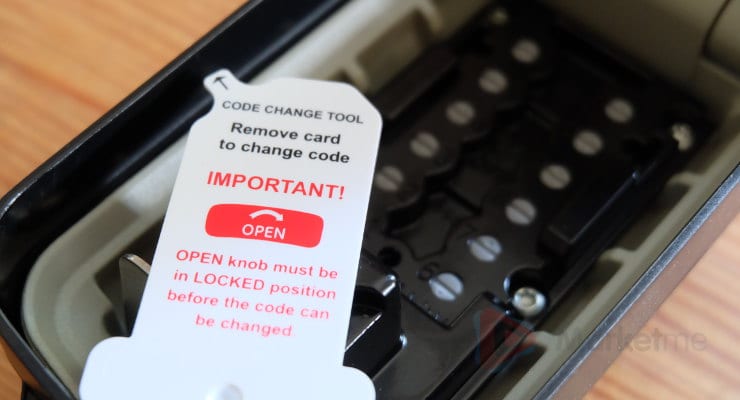 How easy is it to install? Instructions come with the unit and it is more or less a four step process to get the lock working with your security code. KeySafe state a total of over 4,000 possible combinations – Note that if for example your code is B1974 then you could also type in B1749 and also achieve opening the lock so any combination of the digits you assign to your code can be typed in to release the lock.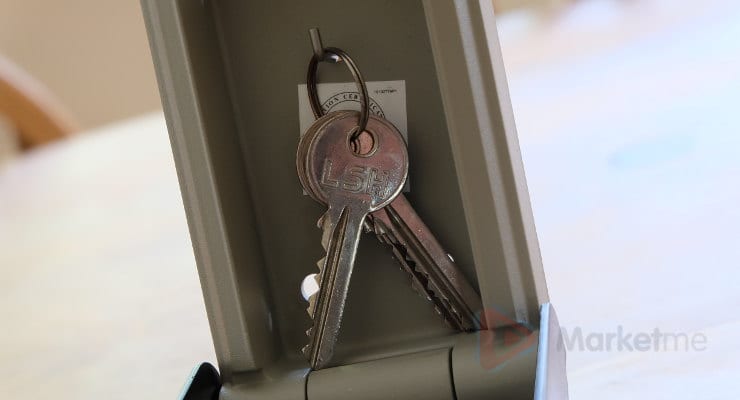 The small storage area with the unit will hold at least 6 – 8 keys depending on size.
Try not to forget the code number for the unit (you need to assign the digits with the small plastic tool provided with the unit by simply turning digits from off to on) otherwise you will not be able to get back in!