For those of you that enjoy the mouth feel of Sparkling Wine, but don't like the effets it has, then Saicho's alcohol-free Sparkling Tea might be a good alternative.
Saicho has three different and very unique Sparkling Teas from three different countries that you can try right here.
Packaged in beautiful 500ml bottles, allowing you to have a few glasses before the bottle becomes empty, their range consists of:
Hojicha – Grown in Shizuoka Prefecture, the largest tea producing area in Japan, where more than 40% of the country's tea is grown. The tea was first created in the 1920s by a Kyoto tea merchant, consisting of roasted late-summer Bancha green tea.
Darjeeling – Darjeeling is a town located on the slopes of the Himalayas in India, which contains some of the highest tea gardens in the world, sitting at almost 2,000 meters above sea level.
Jasmine – Grown in the mountains of Fuding in Fujian, China, this green tea is harvested in early spring, dried and stored until the summer when the jasmine flowers are in bloom. The blossoms are laid on top of the tea leaves and are absorbed into the tea leaves to create a perfect tea blossom combination.
'Created by a husband and wife team, Charlie and Natalie Winkworth-Smith, Saicho was born out of a personal desire to create a non-alcoholic drink that could pair well with food. They turned to tea with its rich history and a wide variety of flavours, from floral to fruity, nutty to smoky, influenced by its terroir and processing methods.'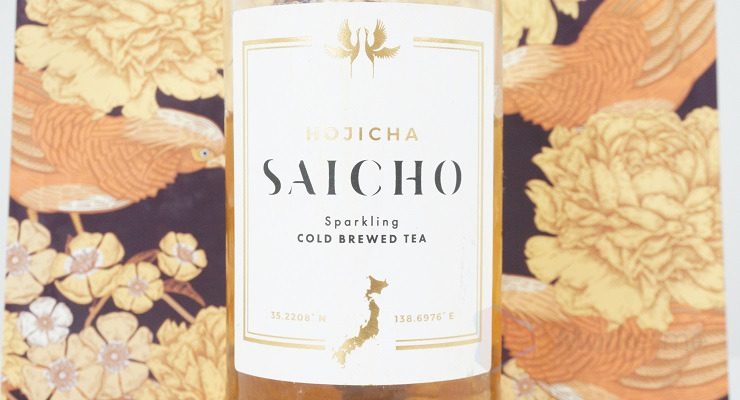 Hojicha Tasting Notes – "Delicate expression of dry tea leaves and wild blackberry close."
Originating in Kyoto in the 1920's as a way of utilizing leftover leaves, stems, stalks and twigs, Hojicha is a roasted green tea from Japan, The tea has notes of seaweed, roasted chestnuts and molasses.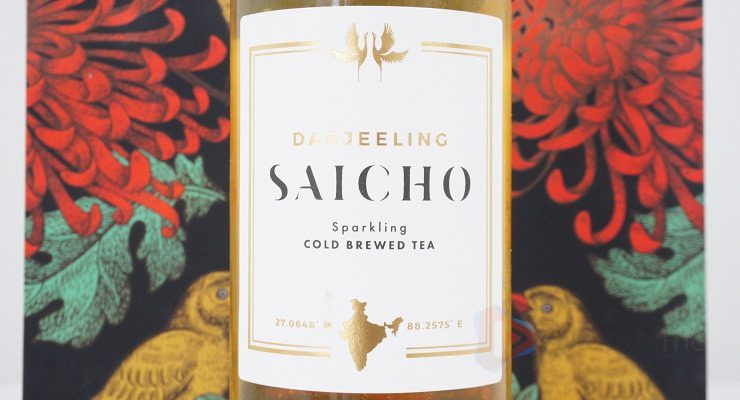 Darjeeling Tasting Notes – "Honey, tea and damp tobacco on the aroma. Dry tea leaves and hay flavours, with a touch of orchard fruits."
The black tea was grown in the foothills of the Himalayas in Darjeeling, India, at almost 2,000 meters above sea level. Harvested in the Summer to develop its unique Darjeeling flavour, the sea has notes of wood spice, nectarine and has a subtle astringency.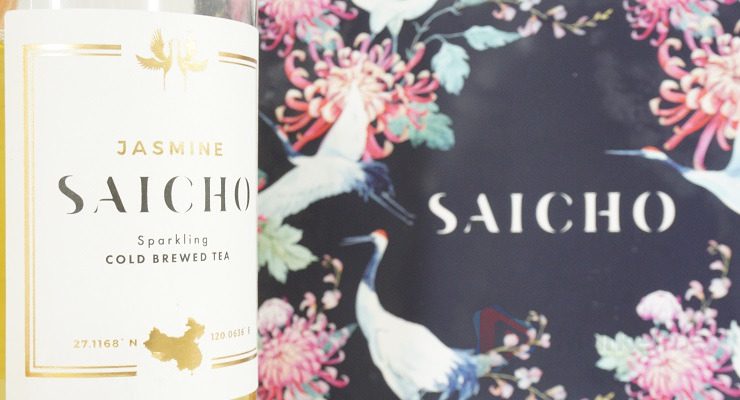 Jasmine Tasting Notes – "White flower petals on the aroma. White floral and honeysuckle flavours."
Scented with jasmine, this green tea from Fuding, in Fuijan province, China, has a rich creaminess and delicate floral aroma. A distillate from toasted oak adds notes of vanilla and spice.