Secure packaging and storage with RajaPack.co.uk
Sample review:
The Protective polyurethane foam liners we requested due to the amount of Sparkling Wines we have to store at our offices for one of our start-up companies. There is nothing worse that rattling bottles in storage boxes and the inevitable breakages that occur – So we asked RajaPack to send us some solutions and we were delighted to receive their foam liners which safely enables us to store several layers of wines in our 'Really Useful' storage boxes.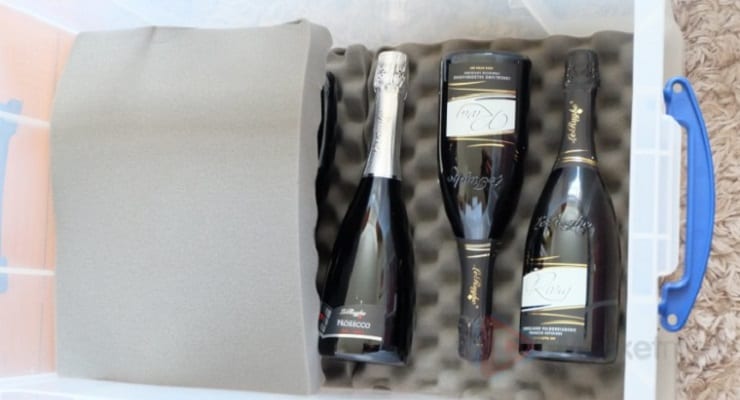 We were also in need of secure cable ties to safe guard our wines when we send them out to shows (it has happened in the past that sticky fingers have found their way in to our boxes so that at exhibitions we are short of a few examples)! Cable ties can easily be cut and usually standard types are used so are easy to quickly replace without notice – These security cable ties each with unique ID's make our boxes and products safer when sent and stored on third party locations.