For the longest time Pinterest has been viewed as the best place to find inspiration, recipes, pretty pictures and motivational quotes. Well not anymore. The beauty of the platform is that users are generating the content they need to boost their businesses and some of them have found just the way to do it.
You might be thinking that manufacturing is slightly boring, extremely technical and not all that exciting. However, by simply using the right tools and creativity, it's possible to approach your target audience in an easy and relatable way.
Here are 3 great manufacturing industry examples that conquered Pinterest:
1. General Electric (http://www.pinterest.com/generalelectric/)
This company found just the way to use Pinterest to its benefit with more than 19 000 followers. Why is it so successful? Its focus is on things that inspire to build, power, move and cure the world.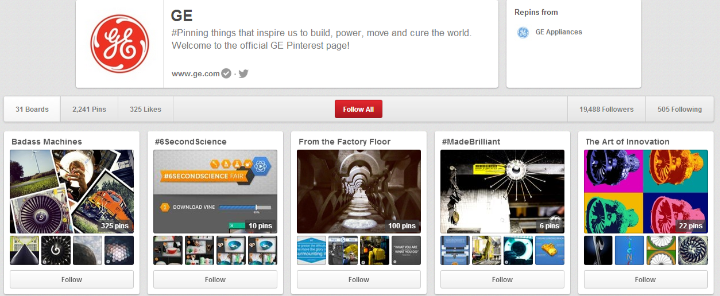 With this powerful statement in mind General Electric created boards like 'Badass Machines', filled with striking images from the factory floor or for a quick and easy makeover. Most importantly GE added its brand's values and objectives. GE is constantly working to make the world a healthier place by supplying the healthcare technology that saves nearly 3,000 lives every day, so the board 'Cancer Pintheraphy' is a perfect tool to remind the market what GE stands for. Check out the image below which shows what the 'Pintheraphy' board is all about: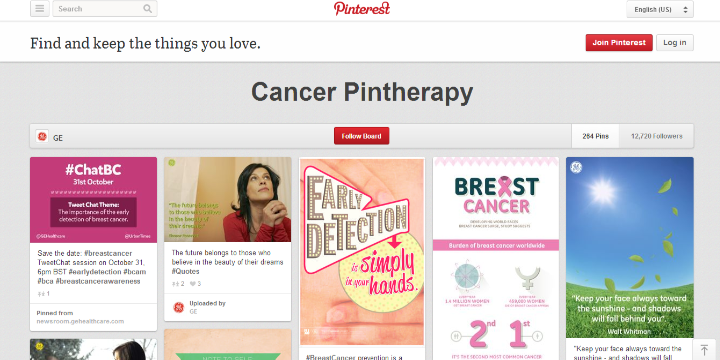 2. ManufacturingStories (http://www.pinterest.com/mfgstories/)
ManufacturingStories is a place where everyone can learn about and share information on the many exciting programs available to help revitalise & modernise manufacturing and to help bridge the skills gap between education and the workplace. Check out the Pinterest account screenshot below, doesn't look boring at all does it?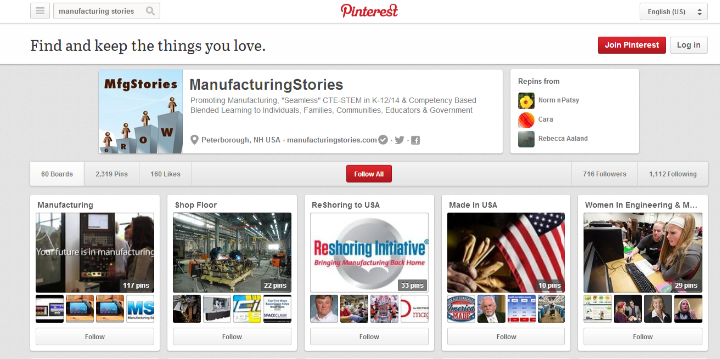 The brand took a unique approach to the manufacturing industry by translating this business into niche stories. For example, its '3D Printing' board allows followers to not only enjoy the visual images, but also learn and understand the business through videos and compelling 'how to' infographics. But most importantly Manufacturing Stories aims to educate through its 'Home-schooling', 'Reading and writing are steam' and 'Classroom ideas' boards. As you can see from the image below, through Pinterest the company became not only a great online resource for educators, but also built a respectable and innovative image amongst potential clients and partners.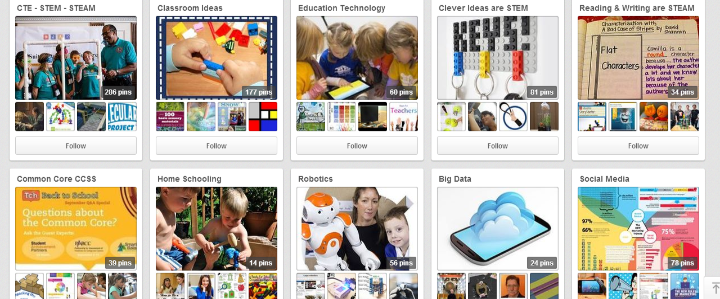 3. Cambro Manufacturing (http://www.pinterest.com/CambroMfg/)
Cambro is a manufacturer and supplier of equipment to the foodservice industry worldwide. Conveniently Cambro's Pinterest focuses on food, sustainability and its own products. However, it also invites followers to participate in competitions and challenges that increase shareability and likability of the brand online. This is done through incorporating all social media accounts and posting pictures using selected hashtags. The key here is the interaction with the followers that is so hard to achieve in the manufacturing industry.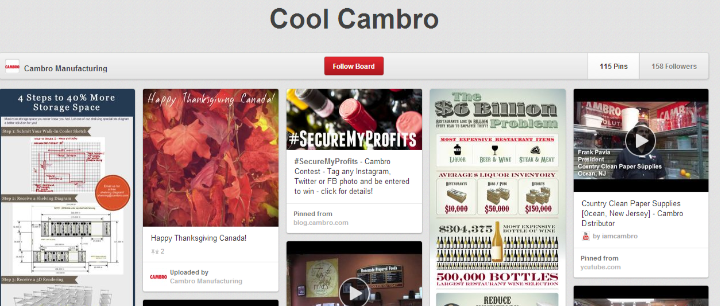 You might think that this could be done on Instagram or Twitter. However, this strategy allows Cambro to incorporate all its social media platforms and gain new followers. Cambro includes its videos on Pinterest boards as well. However, it doesn't seem to be receiving as much attention as it could. A good piece of advice might be that instead of posting a video on Pinterest, post an image of the video that will link to the blog where the video is uploaded. The screenshot below shows the variety of content the company posts on the site: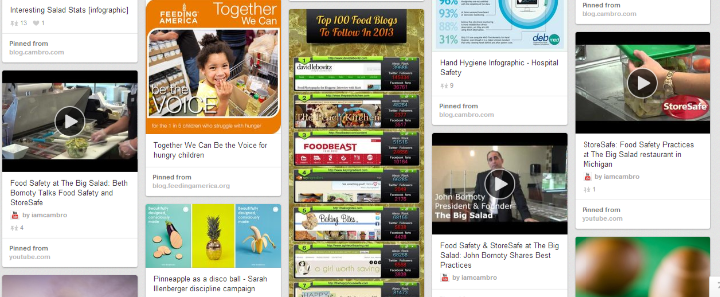 What can we learn from these companies?
Pinterest is a secret weapon when it comes to niche marketing and the manufacturing industry is a great example to prove it. Just by using the right images and messages it's possible to take advantage of this creative platform. Here are some useful tips and tricks that could be used to improve Pinterest marketing strategy:
⦁ Collaboration
One of the key functions of social media is sharing. As mentioned above, education is a great way to introduce your company to a wider audience. Start by working together with local businesses and create campaigns. For example, if you are manufacturing for the food service industry, why not collaborate with restaurants and showcase your products through Pinterest? Another option is to work together with local schools and Universities to create visual competitions. This way you'll establish yourself in the community.
⦁ Sharing
Don't forget to interact with brands on Pinterest too. Pin and re-pin brand related posts and show interest in the industry. This way, you'll build a brand on Pinterest and people interested in that area will follow you.
⦁ Optimise
Now when you start receiving attention on Pinterest it is important that you optimize your site. Include landing pages in your pins' descriptions. Brainstorm images you could pin that represent something that is normally gated behind a form, like a new product design. In the description of the product, include a link to the landing page which leads directly to a blog post about the product on your website. Don't forget to include more call-to action options around your images giving visitors a next step to further engage with your business on all pages of your website.
How do you use Pinterest for your business? Do you have any more examples of industries that are successful on Pinterest? Comment bellow.