Among the pile of items to review recently I raised an eyebrow at the parcel from Ultimate Ears and a twin pack of Wonderboom's – I have heard a lot about these speakers and really wanted to put these items to the test as many of my friends own wifi / Bluetooth speakers that never really do it, sound wise, for me.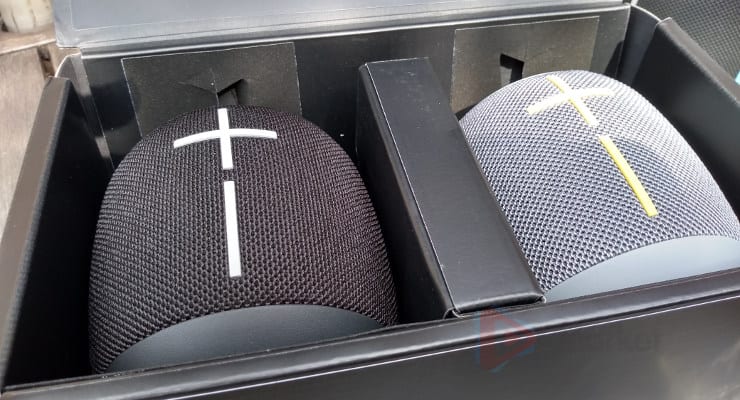 These items cost around £70 each depending on the colour you are after, especially on Amazon prices can vary slightly from £55 – £80 each, though a recent promotion saw the twin pack at only £80. Compared to many other similar items they are probably a little bit over average price, many are much cheaper and a host of portable Bluetooth speakers can be found at around £40 – So already, you are challenged to whether or not opt for these Wonderboom's as they are a bit more pricey, though if you know anything about speakers you will know that the old myth of 'you get what you pay for' always comes in to play… So a little bit more spent on speakers gets you a far better sound quality, right??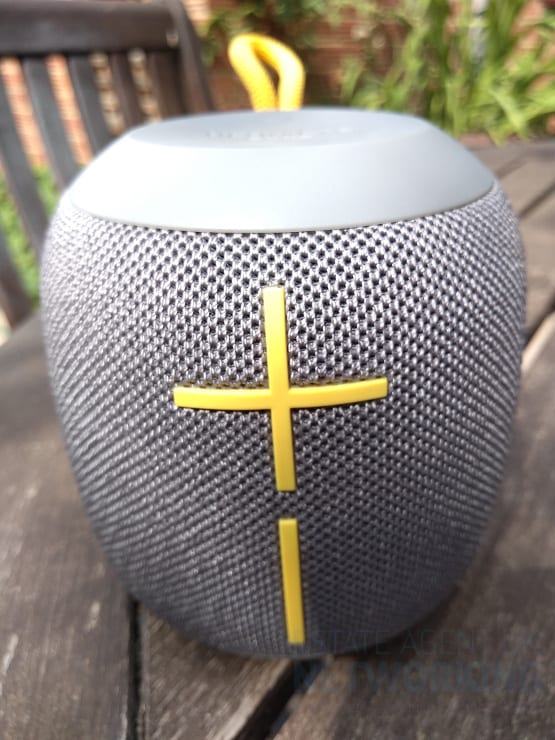 These speakers are weighty which excites you as you wonder at what the Wonderboom contains inside – Will it be a sound explosion that will rock you from your seat? Packaging is simple and instructions a mere few step process, you will not get lost at all in setting them up and connecting them to your sound device, ie mobile phone, no need for instruction booklet! They look very smart and I can see me already wanting to add more of them to my house and especially explore the different colour variations! They stand at approx 100mm in height and 94m in width with simple volume up and down controls on the front and on the top you've the on/off button, Bluetooth pairing button and a multi function button enabling 'double up' (you can connect two speakers together to enable stereo effect etc) with play/pause/skip etc.
No here is the test part – What do they sound like? Firstly, from my initial experience, turn the volume down on the device that you are playing the music from, ie your mobile! From there I then chose a few different styles of 'sound' to include classical, pop, rock and I also played a couple of videos from Youtube to include football commentary and simple latest daily news reading for vocal quality.
These speakers were perfect, really impressive all round and you know you have a meaty and vastly superior speaker – The base is brilliant and definition of sounds are superb. Doubled up it is then a level above as surround sound comes in to play and the room comes alive with an orchestra of detailed waves of sound delight. I tried a live track from U2 and closed my eyes and I was taken to Wembley Stadium as if I was watching there and then… Yes, it might cost you a bit more than average, but it is money well spent.
I placed the speakers in the garden and tested out how well they stayed connected (Mobile range for music playback is up to 33m) – I got to 22m before I noticed breaks in music. For most people this is more than enough distance and very rarely will you need them to be anymore that a few metres away from the device they are connected to.
Oh, did I mention that they are also waterproof?!!