Social media marketing has become an integral part of our daily business strategies, especially in today's modern technological age.
However to be really successful and utilise social media to its full potential, you must be able to do it alongside your full time job, or not bother at all. First of all if you are thinking about running your social media campaign on the side, part time, in addition to running your business day to day then there is no point. Instead we would recommend that you hire a dedicated freelancer with years of experience that can meet all of your objectives by rolling out your social media campaign effectively.
One advantage of using a social media freelancer and I am sure that the others are exactly the same, is that they tend to have great deal of knowledge and understanding of their craft. A professional social media freelancer for example will know everything there is to know about sites such as Twitter, Facebook, Instagram, and Google among the many others. They will also know how to engage and integrate your company into the various social platforms, drawing in a potential flow of targeted traffic to your website. As you can see this is no easy job, for someone with little to no experience or time that wants to generate more business online, while trying to run a day to day business.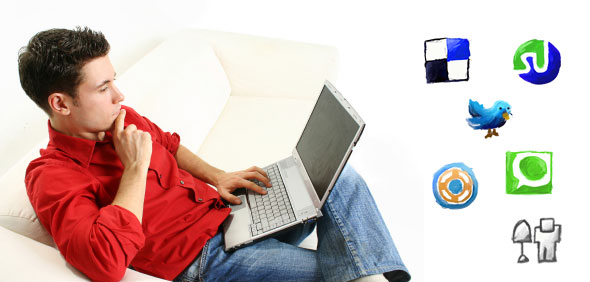 That is why hiring a freelancer is great! The costs of having a full time employee can be exorbitant especially with taxes and PAYE. But a freelancer can be self employed and contract rota based hours out to you as and when needed, in order for you to maintain a steady social media profile online, and we suggest that you continue with their services for awhile in order to reap the benefits. If you take a look online you can find many social media freelancers that offer packages from as little as £10 per hour. There are also freelancers from other industries that offer relatively the same prices, with some people offering graphic design, and administrative services for as little as £5, which would be the price that someone would offer to you, so that you could have a handwritten report re-typed!
There is another very important advantage of using a highly professional freelancer of any kind. Is that your freelancer will always do their research, and get the job done effectively and successfully, as if you were working side by side on site. In this case, that means that your social media freelancer will begin their research and point out the platforms that they believe will be the most effective when trying to reach out to your potential target market during the media campaign. You have to remember that your competition may have already begun their own Facebook, Twitter and Instagram campaigns which means that you are already behind, and now you're playing catch up!
As you can see it is much more efficient to outsource some, if not all of your work to a freelancer!  Let the professionals deal with it, as they know exactly how to get the job done and utilise their time efficiently, so that you can expect to get results within hours, rather than weeks or months.
Also, as well all know by now social networking is a relatively new form of advertising, however it is used daily as a communication platform for millions around the world, and most of the time it is absolutely FREE! Therefore as a company you must be able to constantly engage your audience with interesting tweets, blogs posts, images and even host chatroom forums. But all of this requires time and understanding, which is why hiring a professional freelancer, is the perfect answer.
For example, your freelancer will easily come up with some great content that will specifically target your keywords while knowing that Twitter will only allow them tweet a message that can go up to a mere 140 characters. A tweet is also great because it allows people to respond to the tweet, as well as share them virally among friends, family members and their co-workers.
When looking for a freelancer you can always expect to be able to negotiate on prices for use of their services. They can be very flexible, which can benefit you because they are also able to work shifts around your hours!
Plus you must remember, that when you have little to no extra work, there is no one to pay, because there is nothing to do. Not forgetting the advantages of not having to pay for full time staff because you would not need to worry about paying sick pay, annual leave, NICs and PAYE. All freelancers are responsible for paying their own taxes and business affairs.