Are Estate Agents making the best of the agency window?
Estate Agents are by the very nature of their business very reliant on the quality of their window display to attract prospective buyers passing their agency window.
So what's the problem?
It's all very standard with rows upon rows of properties with very little in the way of varied customer engagement through the use of for example display panels which can be used to promote the latest offers and properties in a more interactive and relevant way which might show links to social media networks or websites.
Often agency windows are plastered with numerous window stickers which offer very little value or indeed interest to the customer. Of course, it's very important that agencies are members of the accredited guilds and organisation's but is it the best use of the valuable window space?
In the image below we can see a row of various sticker icons at the bottom of the agency window but do we care and is the agency going to get more custom from displaying them? We don't think so.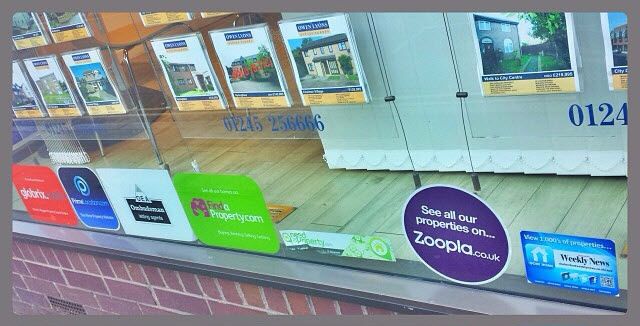 So what options are out there?
Options are a great way to look at it and much more likely to see higher customer engagement if you offer customers more choice on how they interact with your agency.
Social Media
#socialmedia is going to be huge in 2014 as a marketing channel and the number of active users isn't something that can be ignored so if your agency isn't using them then now is the time to plan and implement your social media marketing.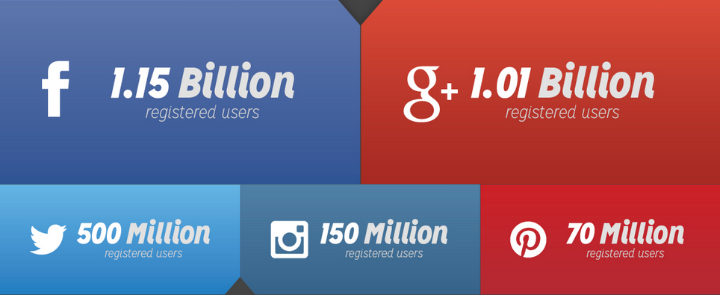 If you are using them then this is great and you should have an emphasis on good quality original content as the big players are investing heavily in making their networks much more optimised for mobile and video content. Recently Instagram launched its video service as did Twitter with its Vine platform which is great news for agencies as most customers standing outside your window are equipped with a Smartphone.
Both of these platforms offer agencies options about how they advertise their content and interact with their customers as they can be used to push content direct to customers. The user base on these networks is growing at a significant rate so they are well worth a look and would sit very nicely within an agencies social media portfolio.
There are apps available such as Flipagram which will take your static images and turn them into beautiful 15 or 30 second videos which can be accompanied by music and posted onto all of your social media feeds.
So let's show you an example of four static images of an agency window which were imported into Flipagram and posted onto Instagram in less than 2 minutes!
http://instagram.com/p/kb6E_ZzFyL/
As you can see in the space of 15 seconds the agency has advertised their Twitter, Facebook and website links in an interactive way that allows customers to like, follow and comment on the post and creating a buzz about your brand in a cost effective and interactive way for your agency.
This Instagram video link can be posted onto your own agency website, Facebook, Twitter etc so you are not just limited to Instagram.
So if you are on all of these social media networks then does your customer know? How are they going to know unless you tell them about all this great content you have?
Simple.
Logotag® social media window tags
Anything stuck to your agency window needs to be relevant and have clear calls to actions about why the customer should follow or like your brand.
This is where we can help as we have a range of social media window tags packed full of the latest technology and provide a clear and professional way to display your social media brand as in the image below.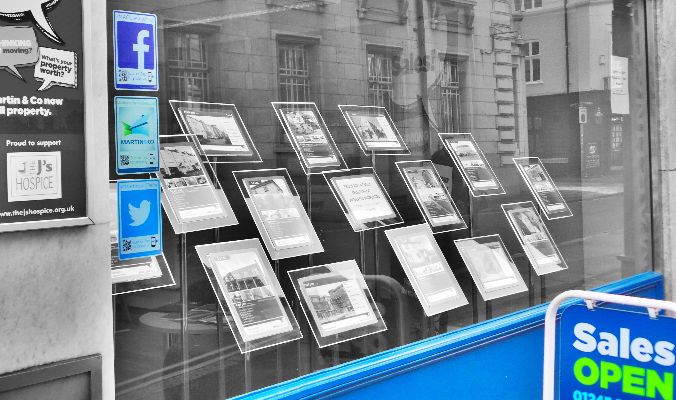 All the tags are bespoke to your agency and are created right here in the UK with your social media user name to make it nice and simple for your potential customers to like and follow you.
All tags are created with embedded QR code and contactless technology which means a customer can simply hold their NFC enabled phone near to your window and it will automatically connect to your Facebook, Twitter or website.
The tags are also created with built-in analytic data which is supplied free of charge so you know when are where your tags are being tapped and scanned. If you don't advertise your social media presence on your agency window then you are losing out on so many potential new likes and followers so contact us today and let us help boost your social media.
Team Logotag®