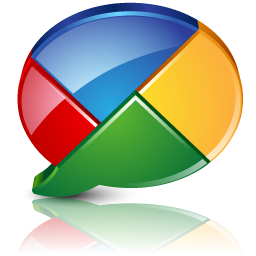 SEO management has been a key to many website successes over recent years with dedicated companies there to increase ranking positions on search engines such as Google. Recent news though has shaken the industry and left those providing SEO services having to change their approach.
Google, with approximately 1 billion estimated unqiue monthly visitors, recently changed the way that it ranks websites and if the current trend of interpritations are understood, it will rank more towards company activity and useage of Social Media rather than convention link sharing as before. Instead of investing hundreds of pounds a month for SEO wizardry, companies will be forced to focus on the real, honest and authentic content that Social Networking and Blogs allow.
Never as it been more important to be building your presence on Social Media platforms such as Facebook, Twitter and Linkedin. These platforms allow you to release live content relating to your business or industry, educating your potential customers and building a target audience that are able to view your content 24/7 whilst on the move, at home or at work. Those with greater skills in Social Networking will be creating dedicated groups and pages for both their businesses and their industries seeing them being promoted as 'gurus'.