With more people than ever working from home, there are some people who will want to work from the comfort of their own beds, and here to help out with that comfort is Kikkerlands iBed lap desk.
A comfortable desk on your lap is one of the best ways to describe this product, solid on top and boasts a non-slip surface while being comfortable on the bottom, filled with microbeads for added comfort on your lap. The desk is designed to hold a computer screen, iPad, or even a phone if you wanted and still have enough room for a keyboard or even a cup of tea or a light snack.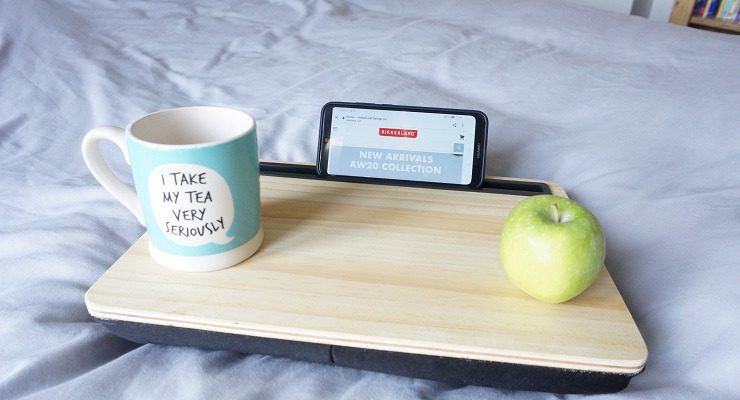 Even after your work is done, this desk is perfect to sit back and relax while watching a movie or video.
One thing to keep in mind is that you can't just place a computer screen on the desk, because it will tip, you will need to weigh it down on the other side with a keyboard or a plate to even things out.
The desk is available on Amazon, currently, on offer for only £15.42 (12% off) you can check it out here.