The chances of making your video go viral on YouTube.
It is now reported that YouTube has over 40 hours of video uploaded to its website every minute with over 4 billion hours worth of video being watch globally every month. This goes to show the popularity of videos to communicate with consumers online as much as it shows that people enjoy sharing their videos for not every video on YouTube is corporate style, many are simply amateur clips.
Any one of you could be famous on the internet tomorrow simply by uploading that all important viral video to YouTube. It is said that to increase your chances of going viral you need to have something 'unexpected' in your video, but still only a very small fraction, much less than 1%, actually attract more than 1 million views. So what is the answer to successful video marketing?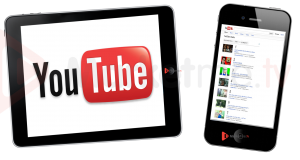 We would suggest it is not always down to budget, but more focused on relevant (online) communities that the video is shared with. Many viral ad campaigns and videos these days are launched via Social Media platforms such as Twitter and Facebook which enables a message to go viral in seconds so if a link to your video on YouTube is shared on these platforms then it's chances of going viral are immensley increased. To increase the video's chances of attracting millions of hits we can then look at whom it features (yes, it can even be kittens as these seem to do well, though somewhat annoying), where the video takes place and the props, animation and music/soundtrack – But these are all thrown out the window when you see the most successful viral videos which are usually done on low resolution video capturing devices in somewhat basic settings. See below a selection of videos from YouTube that we think are great examples of viral videos: