"Websites with the .tv domain often feature video content for specific brands or firms. Publications like Nylon and Pitchfork Media run sub-stations of their online publications strictly for original video content. Marketing firms like Vice in New York have received contracts to create brand-tailored .tv content stations, such as Motherboard.tv for Dell and the Creator's Project for Intel have given this domain type more visibility, and inspired the creation of independent content stations at the college level across the United States such as Massive.tv at Northwestern University, Maingreen.tv at Brown University, and Kuumba.tv at Washington University." Source Wikipedia 2012.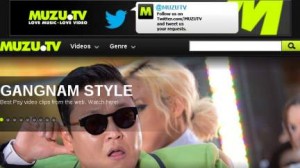 The uage of .TV style website is increasing rapidly as more and more companies use this domain extension as a reference to a 'TV Ready Website' to showcase live (streaming) or databases of video content to entertain, educate and engage online browsers. Videos online are now expected from news web channels to corporations marketing their products and services. The fantastic emergence of YouTube of recent years (launched in 2005) has seen video become the number one form of entertainment on the web and add to that that Smart TV's now have internet access, many consumers are turning to the web for a prime source of entertainment. Companies and names that have used .TV websites include:
As more video content is shared online and people become less patient searching for things and require information delivered to their screens in the quickest time possible, the advantage of using a TV Ready Website over a standard format website will increase. Already international corporations are investing millions in to videos, TV websites and IPTV apps. Video is the way forward so if you decide you would like to find out more about having a TV Ready Website then contact Marketme.TV today.