Will Social Media Marketing Replace Traditional Methods?
With the rise of social media, the beginnings of the fall in popularity of traditional media such as newspapers, magazines, radio and television has been more and more evident within the results of recent surveys and polls carried out within the industry. More advertisers are moving their marketing budgets from off line activities to on line activities and this shift continues to grow with the popularity of platforms such as YouTube, Facebook and Twitter.
But, has social media currently or in the future, made traditional marketing obsolete? Though figures within traditional marketing readership / views / listeners have fallen, there is still surely always going to be a place for them, social media has merely taken a chunk of the online digital marketing scene. Can it really be safe to base your whole business online – What if the internet were to end tomorrow, where would nearly all businesses be?
It is safe to say that the internet, though only been available to the broad mass of the worlds population for the last 15 years, is here to stay and that for any business it is vital to have a solid presence such as website, apps, social media and videos. As the internet becomes more and more mobile and the devices which can access it are fitting in to our everyday lives such as mobile phones, touch screen tablets and Smart televisions we are increasing ways in which businesses online can get to their target audience.
Traditional marketing such as television still has a tremendous pull for marketing, we can not for sure be without a box in our homes which gives us live and pre-recorded entertainment – Though we must study recent web platforms such as Love Film and NetFlix as well as live streaming from YouTube to give us an idea that each and every day, viewing figures for conventional television is definately declining.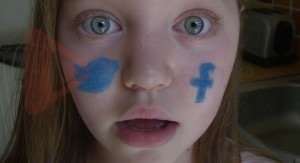 Don't we all love the radio in the car? But we also have competition from that with CD's and iPods? Magazines are great as are newspapers, but travel on public transport and study how many people are engaged with Kindles and iPads. Websites and ranking on Google was of vital importance to businesses, but now we've Social Media influence and selling sites such as Groupon leading the way in consumer activity online. So, where is everyone going to be searching for products and services in years to come? Maybe Social Media will decline, maybe Apps are to go out of fashion and websites non existent ~ But ultimately, there will still be a place for all forms of marketing from your a business card to an online TV channel streaming website.